Do your ever feel that there is something more for you? You could be operating on a higher level in your business, your relationships with others, following your greatest life passion.  Would you say that at this point in your life you have achieved your highest and your best? Or do you keep coming up against barriers such as stress, conflicting responsibilities and interests, exhaustion and low attention span, self-defeating inner talk, thoughts and actions that sabotage your personal relationships?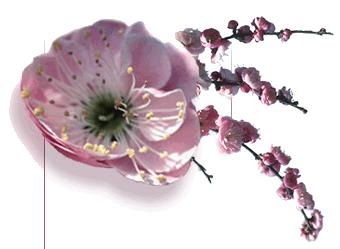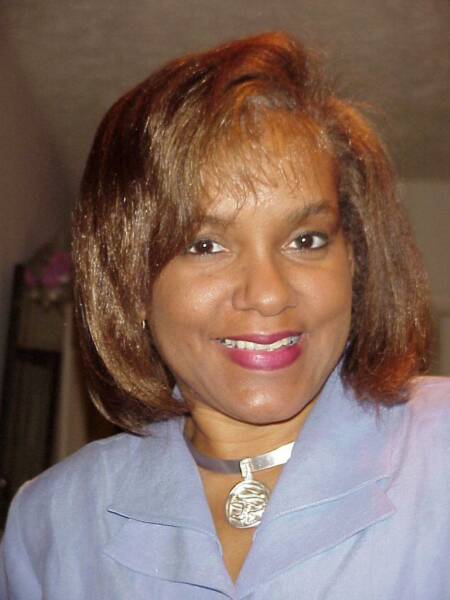 Overcome these barriers through my Integrative

  Coaching and Reflexology!

Paula Quick

Life Coach, Reflexologist

Reflexology restores mental alertness and improves attention span. By reducing tensions and calming the mind, we are free to think our best thoughts, come up with our best ideas and work longer and with greater clarity at difficult tasks.  Discover how, in less than one hour, layers of stress and tension melt away, leaving you free, for the first time in months or even years, to renew the vision of your highest and best self!
Contact me about the "Reflexology Soaking" combined Reflexology/Life coaching session and my "Three-Step Formula for Success.
Profound Coaching for Your Life, Business & Spirit

Whatever issue you may be facing,  I can provide you with unparalleled life coaching to get to the essence of what may be holding you back, your blind spots or just some plain old inspiration and motivation.

Go to the
The Lemonade Coach
for more information and a plan that will suit your budget and lifestyle.  As a Certified Personal Life
Coach
let me help you create a strategic action plan for unstoppable success by teaching you a powerful three-step formula.
This formula will allow you to take hold of your life sooner as opposed to later and overcome your own self-sabotage, resistance and barriers.  If you are truly ready to soar to new heights then call me at 804-363-5721 for a complimentary coaching consultation.

"As a man thinketh, so he is."  Proverbs 23:7.

If you are a Christian who has stepped out completely on faith to start your own business then you are a "Faithpreneur."  Please visit www.thefaithpreneur.com for inspiration, motivation and education. I also offer Law of Scripture Coaching.
Remember when you were a child and you were learning and growing at the most rapid rate of your lfe? You were taking in the world primarily through your sense of touch.  Recapture that experience!  Learn how reflexology accelerates positive change and transformation through the pathway of touch. Plus it is one of the most profoundly relaxing things that you can do.. 
Learn more...
"While in the session with Paula Quick, I relax in a way that allows me to address real issues that exist in my life.  One time, I was so elated about issues I resolved, that it brought me to tears.  As I lay there with my eyes closed, I saw the "tired" version of myself just lift out of my body and walk to the door and look back at me and exit!  Right at the very end of that session I saw myself spring forward with a feeling of joy and happiness on my face, with my hands reaching up to the sky!"

Angela -- Attorney at Law    

Within each of us lie powerful resources that allow us to create the lives we choose for ourselves.

Your Feet Are Your Bottom Line!

This page was last updated: June 8, 2010
What would you attempt?   What would you create?

E-mail me or call me at 804-363-5721 to set your appointment for Reflexology and/or Coaching.
Grab a cup of tea and get warm and cozy.

.

Soli Deo Gloria - To God Alone Be the Glory!

<! - - - - - - - - - Begin Link - - - - - - - - >
<! - - - - - - - - - End of Link - - - - - - - - >
NEW! Salt & Light Reflexology.  Based upon the scripture  "You are the salt of the earth" and "You are the light of the world." This is your divine spiritual, emotional, mental and physical relaxation appointment that will allow you to experience the presence of the Lord more deeply. A great to relax and unwind  for pastors, ministers, and others in ministry.

Are you a Bride to Be?
Visit
Bridal Suite Reflexology
to tame those wedding planning jitters.  Great for the groome, too!
Internationally recognized Reflexologist/Life Coach as featured on:

A Great Link on Holistic Healing

Alternative Methods For Healing
Valuable information on Alternative Methods for Healing. Learn how to develop a career in Alternative Healing, the required training, certification and benefits. Find online stores for obtaining products. Access informative articles for various health issues and recommendations for solutions.
"Ms. Quick's reflexology appointment was as relaxing as it was informative.  As an always-tense person, I was impressed at the effectiveness of the treatment, and at Paula's professionalism.  (I even dozed off - something unheard of for me!)  At the end of the session, she shared her observations as to what my feet had "said" to her about the rest of my body.  Unreservedly, I recommend you indulge yourself in Paula's reflexology chair."

Randy Bellet, Systems Analyst, Venture Capitalist